An LMS announcement is a statement made for the student, which gives information about something that has happened or will happen. This article is about how to get announcements from teachers in Academy LMS.
Announcements in the Academy LMS are used to deliver important messages from teachers to students. Being able to get announcements from teachers can help you be more prepared for class, and make it easier to follow along with class readings.
That's why we've made it easy for students to get announcements directly in the Academy LMS. The announcement is also a process for teachers to get in touch with students. Here I will show you how can get the Academy LMS teacher's announcement.
Step 1. To get the Academy LMS announcement, first, you need to log in to your account with your login details.
Step 2. After logging in click on Enrolled Courses from the dashboard menu.
Step 3. Now select any of your courses.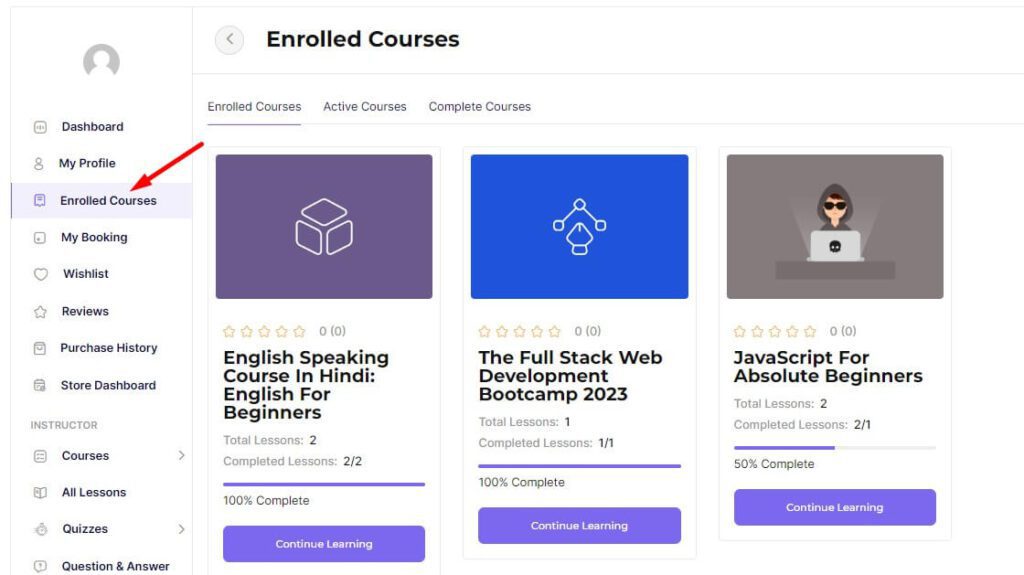 Step 4. After selecting your course, start the course.
 Step 5. After you start the course now click on the Announcements under the course lessons page you will get your all announcements from the following place.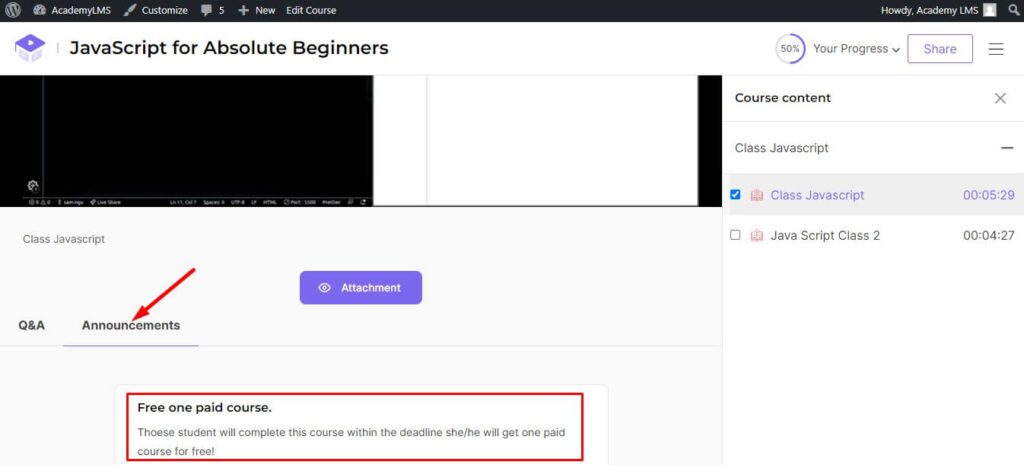 This is all about the Academy LMS announcement.
Academy LMS announcement is a powerful tool to help keep your students informed and aware of the different changes that may be impacting their learning. If you have any other questions, please don't hesitate to contact us by joining our Facebook community. We would be happy to assist you further.