A Wishlist is a feature in the Academy LMS, that allows students to create a list of things they want to learn. These lists can be used for any learning activity on the system.
A quick and simple approach to storing a course for later is to add it to a Wishlist. When students are prepared, let them register for a course!
In the below picture, you can see a "love" icon in all the courses, if any student clicks on this love icon from any course, then the course will be added to that student's Wishlist.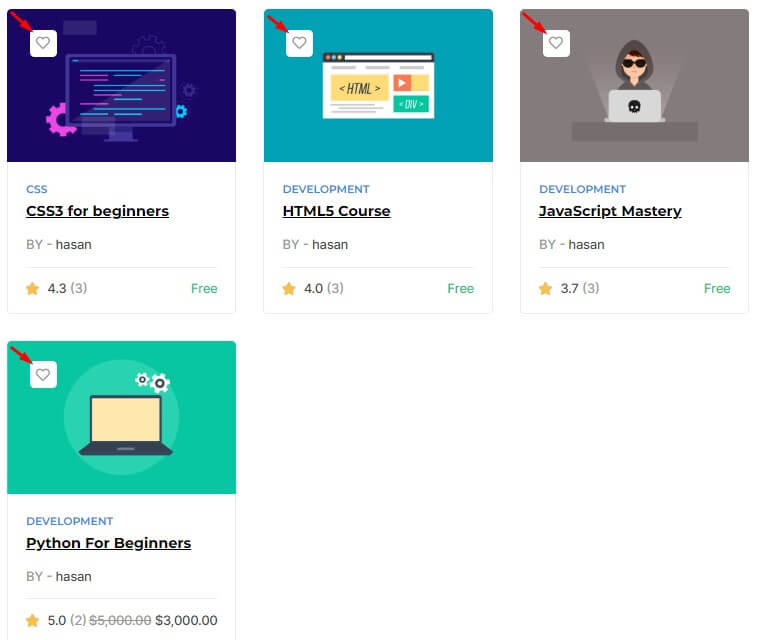 But if you want to hide Wishlist, you can do it with your Academy LMS. To do it, click on Appearance, then Customize. 
Now click on Academy LMS.
After clicking on Academy LMS, click on Courses Archives.
Now if you scroll down a bit, you will get the Course Wishlist option, from there, click on OFF the Course Wishlist option and press Publish from above.
This is how you can hide wishlist from your eLearning platform. Please follow us on Twitter and join our Facebook community to connect with us.