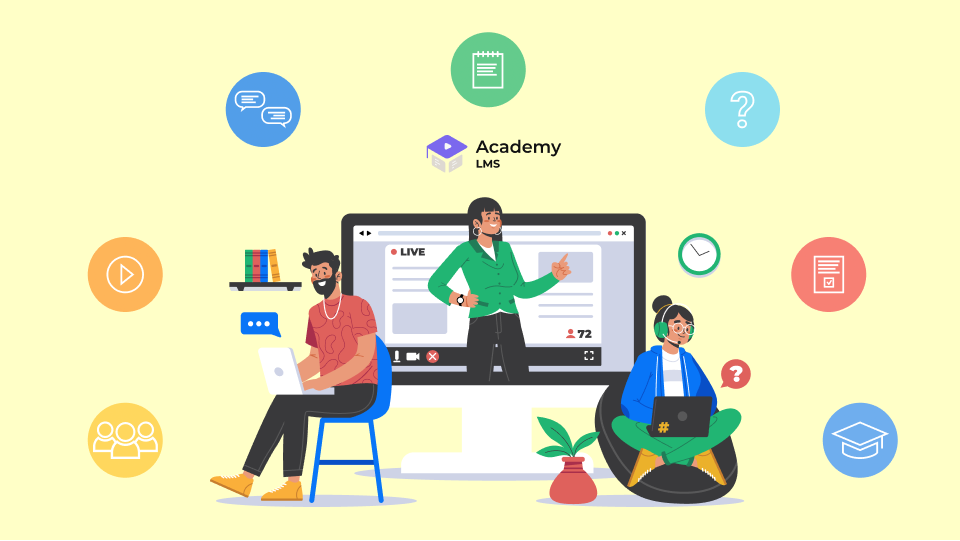 Structure of Online Courses (An Effective Course Making)
If you've established your eLearning site already, it's high time to structure your courses. The online course structure must be well formatted to create an engaging course. The same goes for monetizing and selling courses online.
Obviously, the online education market is expanding swiftly and will do so in the future. Therefore, you should create and publish courses that minimize the learning effort of students. A course curriculum is constructed with topics, lessons, assignments, and quizzes. So, students go through the curriculum to get evaluated and understand their capabilities.
When the course structure is well-formatted, learners become more connected to the course and the platform. This is where Academy LMS comes in to assist you in developing a compelling course. This article will take you through 11 steps that will help you create an effective structure for online courses.
Why Structure of Online Courses Important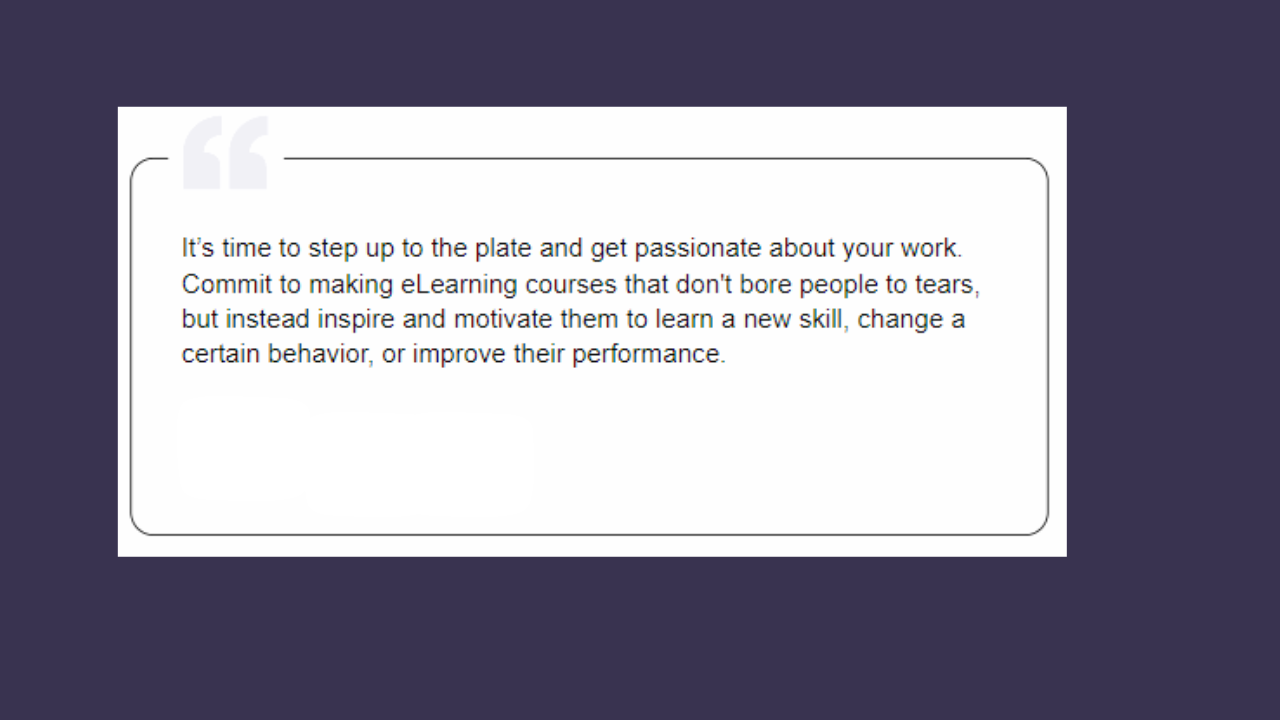 The structure of online courses plays a pivotal role in shaping the overall learning experience for the modern learner. In today's digital landscape, where online courses have become a cornerstone of education, a well-designed course structure is paramount to success.
Online courses are typically organized into modules, each housing specific content and learning outcomes. The online course structure serves as a roadmap for both the course creator and the learner. It provides a clear course outline, delineating the sequence of topics, assignments, and assessments. A robust module structure breaks down the course into manageable units, ensuring that learners can navigate the course easily.
The use of a Learning Management System (LMS) further enhances the online course structure. It offers tools for asynchronous learning, enabling students to access course materials and engage with learning activities at their convenience. A well-structured course schedule within the LMS ensures that learners can plan their study time effectively.
Effective structuring of online courses caters to diverse learning styles, as it allows students to choose their learning path. This flexibility is a hallmark of online education, and a well-thought-out structure leverages it to its fullest potential.
Moreover, a clear and organized course structure helps maintain course quality. It fosters consistency and allows for periodic revisions based on feedback and evolving teaching and learning needs. High-quality online courses often adhere to an exact structure, offering clear learning objectives and a seamless flow from module to module.
Ultimately, the structure of online courses is instrumental in ensuring that a wide array of online learners can successfully complete their courses. By providing a flexible and engaging online learning environment, course creators can give their students the right course structure to thrive and learn effectively in the digital age.
Steps To Create Effective Structure Of Online Courses
We want to help you create an engaging course structure so that your eLearning platform will thrive. You will get more students because after going through the courses they will feel worth spending money.
So, let's learn with Academy LMS.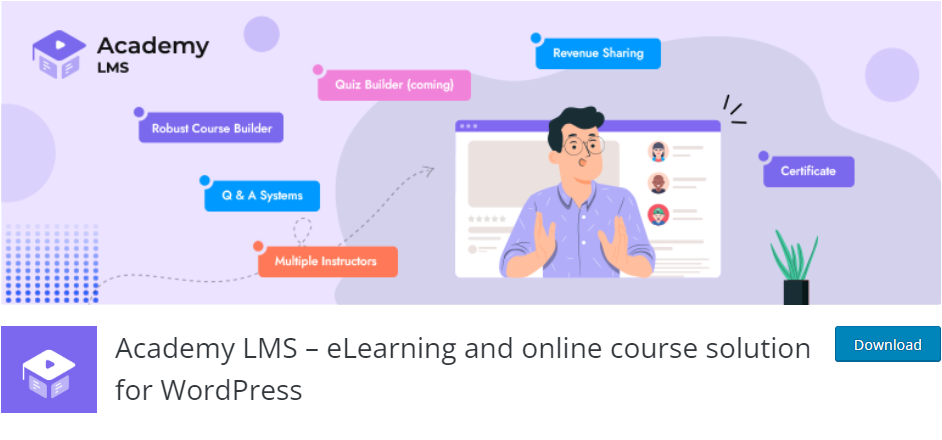 1. Determine The Learners & Their Requirements
First of all, you need to know who your potential students are. You need to get a thorough insight into your students.
Let's look at the following questions:
Why are they seeking online learning, and what are they willing to learn?
What are their demographics?
How can you contribute to their learning process?
Do your courses need prior knowledge on the course topic or do students need to learn from the beginning?
How many students can you enroll to provide classes?
Are you planning free or paid courses, and is it less costly than the competitors?
Are you making the course available for all or within a specific age limit?
What platform will they follow to learn the courses you are offering?
Find all the answers to these questions, and then focus on structuring your courses. Also, you'll be able to narrow down your methods to educate the learners by paying close attention to their requirements.
2. Select the Ideal Course Topic
You may develop course subjects that students are looking for by doing a comprehensive study of course topics that are in high demand.
You don't need to create courses for a particular category of students to sell courses. There are endless topics to explore, and you should try various topics to get students from different backgrounds.
In other words, if you like your subject, are skilled in it, have experience (either formal or informal) with it, and it meets your requirement, then you have a subject and expertise you can market.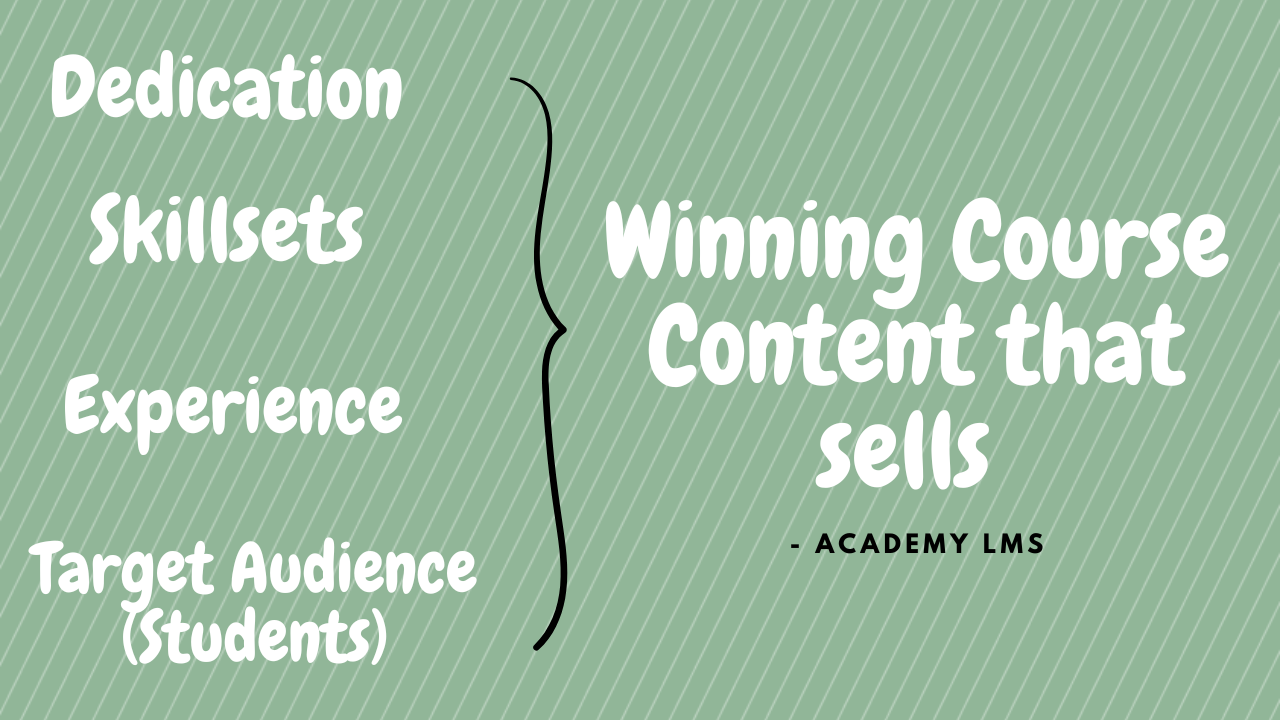 Let's go through a strategy to assist you in focusing on a course topic:
Simply note down some of your passions, expertise, and knowledge that you have. Consequently, sort out the topics that interest you, your skill sets, and your achievements. People enroll in online courses to change their present state and achieve their ideal future.
3. Verify That Your Course Has High Demand
While creating a course, you spend your time creating courses and expecting to make money. Thus, you must ensure sufficient market demand for and potential for sales of your courses.
After selecting your online course content, you must conduct detailed market research to understand the market opportunities. Many course developers believe that their course concept won't succeed when high competition exists.
But in reality, this demonstrates a great likelihood that there will be a significant market demand for that course concept, and it is thus well worth further research.
Make the following considerations:
If people are looking for a course and enquiring or searching for it
Find out the lackings that your competitors have
If anyone is going to pay for the solution you're providing through your courses
The criteria mentioned above will get you the best-selling course.
Here are some pointers to help you assess the demand for your online courses:
Explore Google Trends to check out the popularity of a course topic
Find Out the Search Volume using Google Keyword Planner
Explore various platforms and social media to search out different topics
Share useful resources to learn what others are asking about a topic publicly.
Search and explore your audiences' challenges and solve them in different channels
4. Set Specific Learning Objectives
We recommend you design a structure of online courses with defined learning objectives focused on the result.
Students usually enroll in your courses since they desire your assistance solving their problems. Therefore they want to develop their skills by learning new topics, solving different problems, and addressing their issues.
They want to utilize your resources to improve who they already are. Your students will get closer to your online learning platform. Each video content, module, and course in your learning platform must have properly defined learning objectives.
Here is an example of course content created by Academy LMS: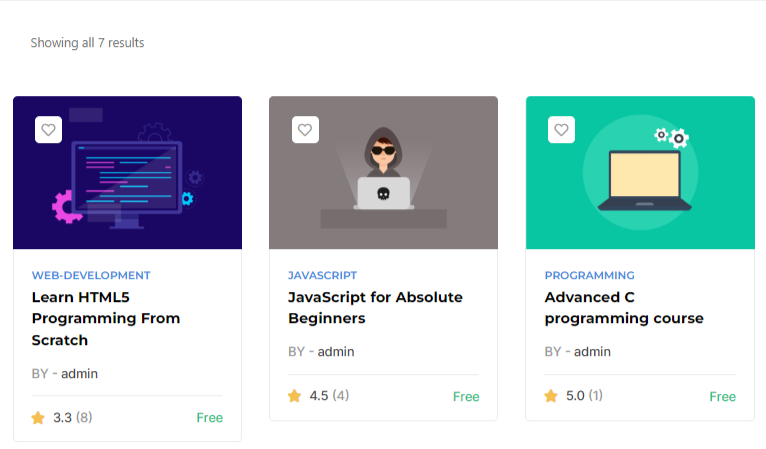 Each content in the course topic indicates a clear and concise objective. You should follow the same process and organize your course content on your eLearning site.
5. Organize The Structure & Syllabus of Your Course
The content produced for your online course should include a detailed outline. Also, it should indicate the specific learning objectives each video will cover.
Follow three basic steps to create and establish your syllabus for any course:
Announce: Course Overview
Announce the topics of your course with an introductory video. Showcase the expected level of learning through the video and Include all the facts your students should be informed about. Also, include the course navigation video.
Educate: Provide Lessons With a Proper Format
Your learners are signing up for this, so make it right.
Every single video content on your site should focus on one major topic. It could be tutorials, insights, skill building, etc. So, it will aid learners in clarifying the topic they are trying to acquire.
Let's look at the course Outline Example below:
Course Topic: How to Create The Best UI Design
The resources and tools that you'll need to create the best design
Where to Get the best resources
The process of creating outstanding UI Design
What makes a UI design successful
Choosing the Right Channel to promote your UI design
Repeat: Describe What You are Gaining
You should restate the core idea and briefly explain the essential topics students should understand at the conclusion of each class. When students get the chance to re-visit their courses, their motivation for learning grows.
Additionally, you'll need a mechanism for learners to show that they've understood the information, which is where evaluations come in.
Therefore, you can set the following tasks:
More Practical Work > More Assignments
More Theory Classes > More Live Q&As
6. Choose and Compile your Course Content
Choosing and compiling the course content is essential to create the perfect structure for online courses. Generally, people fail at this stage due to the overwhelming amount of information they have to process. The trick at this point is to figure out what you should and shouldn't include in your content.
It is the phase where your learning experience and analysis will come in handy throughout the market testing phase. Skip everything which is not linked to reaching a learning result while going through your stacks of information. Then ensure there is content for each outcome that you've generated.
You should compile only the most essential information for your audience and close the gaps of your competitors. We recommend you connect to channels where you will get educational information, such as FB Groups and pages, YouTube, and Blog sites; you will surely get a better understanding.
7. Structuring Your Course Syllabus
Designing a course curriculum will lead the way to the success of an eLearning site. This is a crucial step since the structure will differ for different courses since the internal content will differ.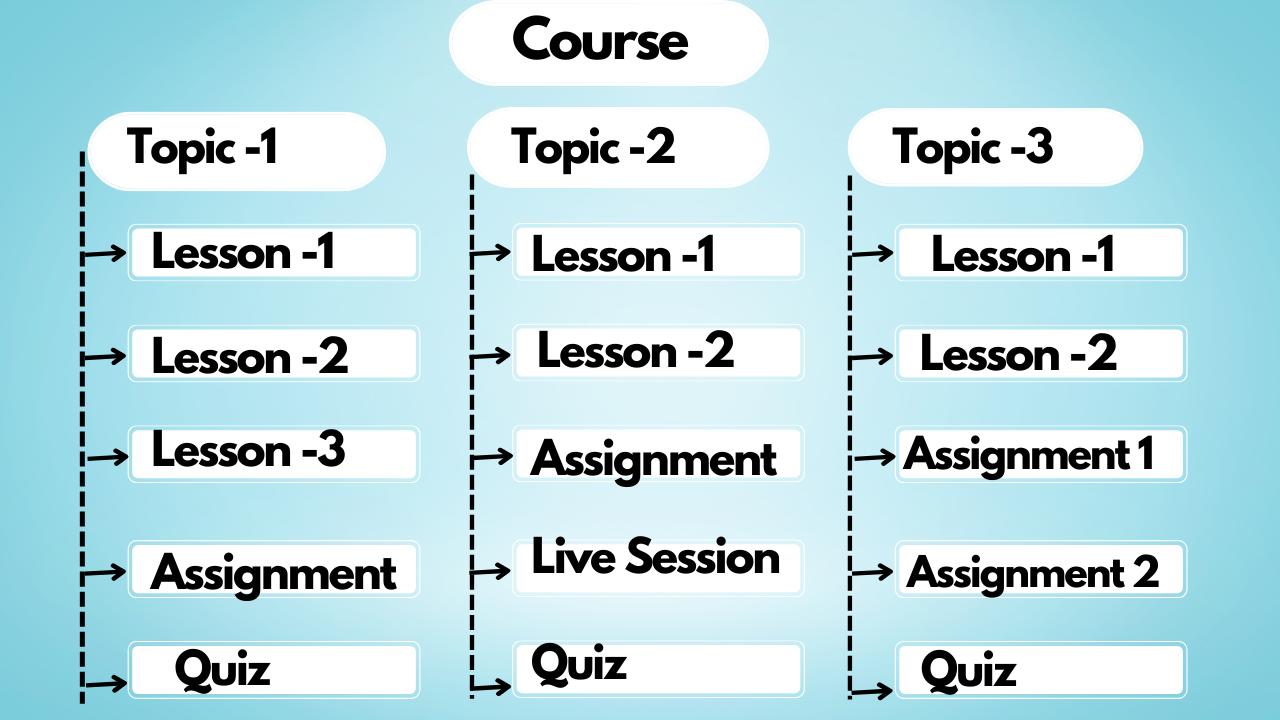 Academy LMS will introduce you to the easiest format for the structure of online courses. Take a closer look at the image above.
You can segment the whole course into small parts and list them on paper. The smaller parts will include lessons, assignments, and quizzes. After creating your courses, organize them in a chronological order.
You can arrange the courses according to their difficulty level, starting with the ones that rely the least on each other.
You may always structure your course as you like using Academy LMS. After creating the course, you can add lessons and then drag & drop the courses accordingly. As a consequence, when students give you comments on the content you've uploaded, you may make modifications right away.
8. Capturing and Editing your Online Course
At this point, your production stage has begun.
By now, we assume you have a complete course outline, all of your material assembled, and a clear understanding of how you want to present each module of your online course.
You simply need to upload your course content in text and video format. The exciting part is staying in front of a camera. Naturally, how you provide your instruction depends on the kind of activities your audience will find most engaging and the approach that best achieves your learning objectives.
Currently, the most effective method of structuring online course content is possible via video content. You can either capture the video while in the shot in camera or use the green screen method.
Using the PowerPoint slider on the green screen is another great idea.
When the structure of online courses, another technique is a screen recording, which entails capturing your computer screen while adding a webcam-style video of oneself. Furthermore, you can record a voiceover in which you narrate a presentation.
In the Academy LMS plugin, you can upload your video content or embed links from other video sources, such as YouTube. It makes your life easier while creating course content.
9. Upload Course Content in a Coherent manner
The learning experience may be greatly improved by presenting your course material in an easy-to-use catalog. Students are more likely to continue with your program if they can easily browse your course.
Here at Academy LMS, we are presenting the easiest way possible for this. This WordPress LMS plugin offers an extensive method to create courses, structure of online courses, and organize them properly. After creating your courses by navigating the course builder, you can showcase them beautifully in the front.
Academy LMS is offering the most straightforward solution for this. This WordPress LMS plugin provides the fastest way to build courses and appropriately arrange them. You may display your courses elegantly on the front end of your site after creating the courses.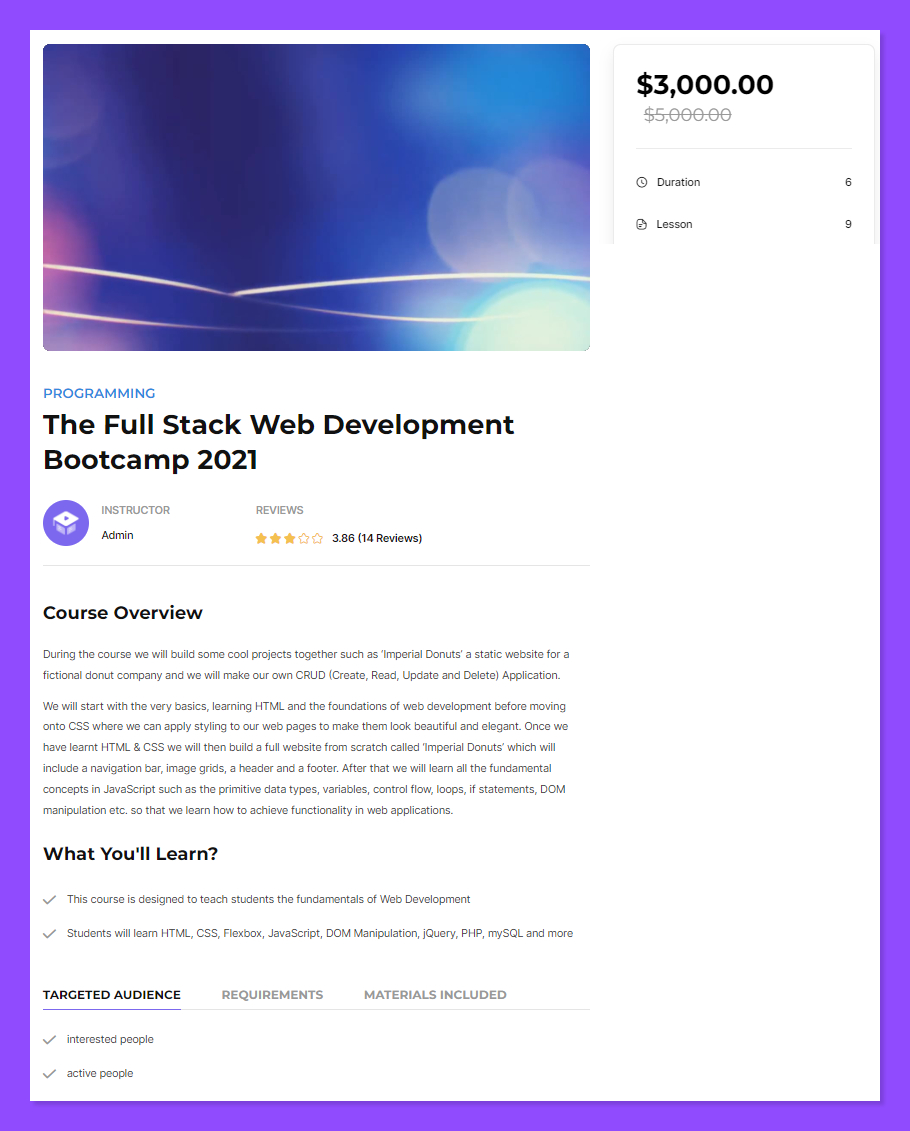 You will get an advanced dashboard using this plugin, which helps students and instructors assess online courses' overall progress and structure. While following the defined course progression, users will get the following information:
What is the status of a student's learning progression?
How can they craft and forward with the knowledge?
This feedback will help you improve your current course content and create the latest ones.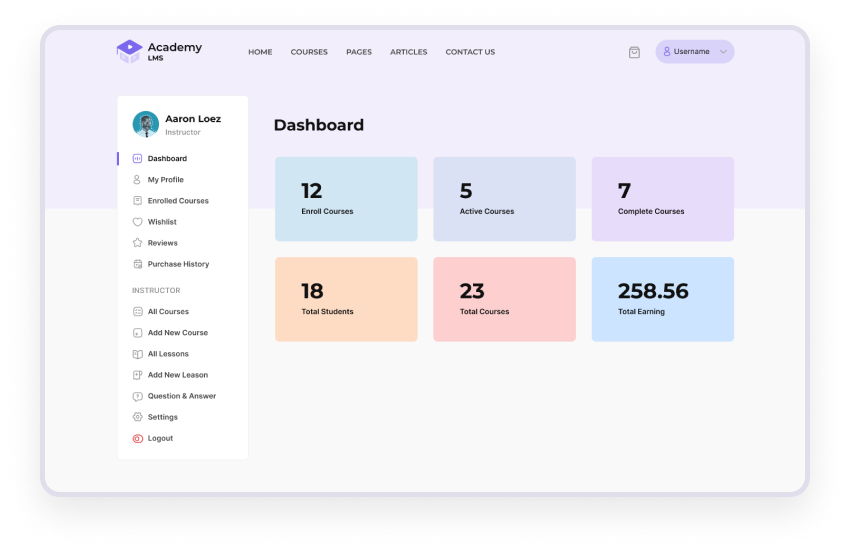 10. Setting up your eLearning Platform
You can sell your courses using your online marketplaces, learning management systems, and WordPress site plugins.
We highly recommend you establish a WordPress LMS platform. Because it will give you complete control over your website and the platform. Moreover, It simplifies creating online courses and promoting your educational materials straightforwardly.
Utilize Academy LMS to control creating, modifying, and publishing course content. With the help of this plugin, you can create an eLearning platform where you can maintain the overall structure of online courses of yours efficiently.
11. Promoting to Capture a Bigger Business Module
You are making all these hard efforts to create a perfect structure of online courses for what? Create a successful and profit-generating business model. Therefore, you must have a proper plan for your marketing approach.
First, you need to define why you publish the course on your site. The scenario is different if the purpose is only lead generation and getting a subscription. But if it's for making money and also standing out in the community, then the picture is different.
Each of them will require the structure of online courses that your course be somewhat different in terms of design, content provided, marketing strategies, and placement of followers and students into various sorts of funnels. This will also significantly impact the price you need to use for your online course.
But as a beginning point of the structure of online courses, we advise you to evaluate and compare your concept to similar items already on the market. See what your rivals are asking and what they're selling, then figure out how yours may be better and different. Price yours a little bit higher after you've taken your course to a higher level.
When the structure of online courses, never set your courses at a lesser price since it will just give the impression that it is worth less than your rivals.
Initiate and Keep Continuous Marketing
We are at the last stage of crafting the perfect structure of online courses. After finishing your online course, you may assume that your job is done, but the actual work has just begun!
Too many online course producers believe that once their course is out, they automatically have a source of money. To sell your course and generate leads, you must launch your course and implement a continuous marketing campaign.
Answer the following questions to establish a marketing plan:
Going for the early-bird discount method?
Is any existing content marketing strategy available?
Want to promote your courses using Ads?
Can you execute influencer marketing?
Have a list of potential customers?
Will you accept the affiliate program?
Going to utilize social media?
Pre-sale your courses before launching the full version
This strategy of the structure of online courses, also known as pre-selling, is one of the greatest methods. This method is helpful since it helps you avoid wasting your time by developing a course that everyone will purchase.
Consider offering an early bird discount to those who pre-register for your online course to encourage students to join as soon as possible. Moreover, never miss your deadline for publishing the course since late delivery will result in losing students.
Create an Effective Sales Page
Your sales page's only objective is to persuade visitors to sign up for your course. Here are some essential components of an effective sales page:
Powerful Headline
Perfect Story
Highlighted Benefits and solutions
Verified Testimonials
FAQs
Pricing details with CTA buttons
Ensuring uniqueness
Apply the webinar launch strategy
Webinar offers a setting where you can immediately gain the audience's trust before attempting to close a deal. Launching a webinar is a great way to multiply profit by gathering learners from different countries.
This way, you can promote your courses before launching and get pre-launch subscriptions. Moreover, you are getting a clear concept of your customer's requirements and a chance to improve and create a better course structure.
Enrich Your Email List with Lead Magnets
In your industry, individuals are undoubtedly looking for free online courses. Therefore, a lead magnet can be the best method to get them into your funnel.
You may take a portion of the most attractive part of a course and turn it into a complimentary mini-course, and then you can distribute it to test its demand. If your students wish to learn more about that mini-course, simply suggest signing up for the main course.
Final Thoughts
Congratulations! Now you have a complete overview of the most essential aspects of developing an engaging structure of online courses. We've tried to cover up all the aspects to help you create a successful and profitable course structure. Now it's your turn to create a course structure that will sell fast and stand out in the marketplace.
It is now up to you to create an exceptional structure of online courses by using Academy LMS. We have high hopes that we can work together to make your vision of creating a successful course structure that sells fast.. Join us on our Facebook Community and also, you may follow us on Twitter.
FAQs: Frequently Asked Questions
What is the structure of an online course?
The structure of an online course refers to how the course content is organized and presented to the students. It typically consists of modules, each covering specific topics or learning objectives.
How do I create an online course?
To create an online course, you need to first decide on the course topic and learning outcomes. Then, you can structure your course by breaking it down into modules and creating module titles. Finally, you can develop the course content and schedule it for online delivery.
What is a learning management system?
A learning management system (LMS) is an online platform that allows course creators to build and deliver online courses. It provides tools for organizing course materials, managing student enrollment, tracking progress, and assessing student learning.
How do I design an online course?
Designing an online course involves creating a structure for the course, determining the learning objectives, preparing the course content, and selecting appropriate learning activities and assessments. It also involves considering the online learning environment and the students' learning styles.
What is the role of module structure in an online course?
Module structure in an online course helps to organize the course content into manageable units. It provides a clear roadmap for students, enabling them to navigate through the course materials and engage with the content in a structured manner.
How important is the course schedule in an online course?
The course schedule in an online course helps to keep students on track and provides a sense of structure and accountability. It outlines when specific modules or assignments are due, helping students plan their time and manage their workload effectively.
What is course development in the context of online courses?
Course development in the context of online courses refers to the process of creating and designing the course content, selecting appropriate learning resources, and organizing the content into modules or units. It involves planning and structuring the course to promote effective learning.
How can I create a perfect online course?
To create a perfect online course, you need to carefully plan the course structure, consider students' learning styles, provide clear learning outcomes, and select high-quality content. You should also incorporate interactive and engaging learning activities, assessments, and opportunities for student interaction.
What types of content can be used in an online course?
Online courses can include various types of content, such as text-based materials, multimedia presentations, videos, podcasts, interactive quizzes, discussion forums, and collaborative projects. The choice of content depends on the learning objectives and the preferences of the students.
What is the importance of quality in online courses?
Quality is crucial in online courses as it directly impacts student engagement and learning outcomes. A high-quality online course provides clear and well-organized content, engaging learning activities, prompt feedback, and effective communication channels. It ensures that students have a positive and productive learning experience.
Is it really difficult to develop an efficient structure for online courses?
Creating an effective and profitable structure for online courses involves a lot of effort. But with the help of Academy LMS, that effort can be minimized significantly.
Is there any guide to creating courses using Academy LMS?
Of course. You can check out the documentation section of Academy LMS to get all the details on the course creation process.
What is the main benefit of structuring an online course?
Organizing the content's quality before beginning an online course can guarantee it. By releasing the courses in a proper way, you will thus receive quick sales and profitability.