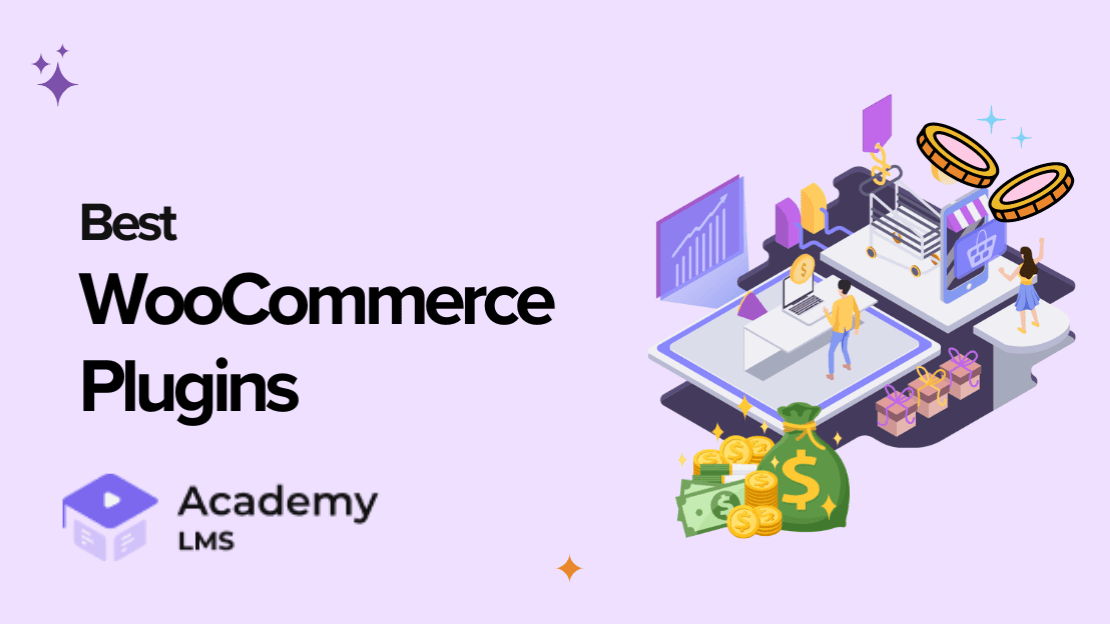 10 WordPress WooCommerce Plugins You Shouldn't Miss in 2023
With the explosion of eCommerce stores over the last few years, it's no surprise that WordPress WooCommerce Plugins have been steadily gaining popularity. In 2023, there are many great plugins available, so choosing the right ones can be a daunting task. To help make things easier, we've compiled a list of 10 WordPress WooCommerce Plugins you shouldn't miss in 2023.
The Importance of WordPress WooCommerce Plugins
WooCommerce plugins play a crucial role in optimizing and elevating the performance of your online store. Here's why these plugins are essential:
Enhancing User Experience
WooCommerce plugins offer a wide range of features and functionalities that can enhance the user experience on your website. From improving navigation and search capabilities to add products WooCommerce filters and product comparison tools, these WooCommerce extensions make it easier for customers to find and purchase what they need, resulting in a more seamless and satisfying shopping experience.
Streamlining Operations
WooCommerce plugins can streamline various aspects of managing an online store. Inventory management plugins help keep track of stock levels, ensuring you never run out of popular products. Payment gateway integrations simplify the checkout process, enabling smooth and secure transactions. Shipping plugins offer real-time shipping rates and label printing, making order fulfillment efficient and reliable.
Boosting Sales
WooCommerce plugins can have a significant impact on your sales performance. Upsell and cross-sell plugins suggest related products to customers, encouraging them to make additional purchases. Abandoned cart recovery plugins send automated reminders to customers who abandon their carts, prompting them to return and complete their purchase. Discounts and promotions plugins help attract customers with special offers, driving more conversions and sales.
10 WooCommerce Plugins You Shouldn't Miss in 2023
The following is the list of 10 prominent WordPress WooCommerce plugins you should try:
ShopLentor
Creating a unique and visually-appealing online store can be a challenge, especially when using the default page templates of WooCommerce. However, with ShopLentor, designing a customized Shop and Product details page is a breeze. The plugin is equipped with a powerful WooCommerce page builder for Elementor that lets you create all WooCommerce pages from scratch.
Plus, with the extensive customization options offered by ShopLentor's Elementor widgets, you can tailor your WooCommerce store to your exact liking. From 105 WooCommerce Elementor Widgets, 54 Gutenberg Blocks and countless ready page templates, the possibilities are endless. Check out the free version to experience its capabilities firsthand, or upgrade to the pro version to unlock even more customizable pages. Say goodbye to boring default WooCommerce pages and hello to a unique online shopping experience for your customers.
Highlighted Features:
105 WooCommerce Elementor Widgets
26 WooCommerce Modules
54 WordPress Gutenberg Blocks
Email Customizer, Email Automation Feature
WooCommerce Page Builder
Product Filter
Shopify Style Checkout
Pricing: There are 2 different pricing Yearly and One time plans for ShopLentor:
Yearly Plans:
Plus Plan: $59/ Year
Elite Plan: $159/ Year
Agency Plan: $299/ Year
Bundle Plan: $499/ Year
One time Plans:
Plus Plan: $149/ one time
Elite Plan: $259/ one time
Agency Plan: $599/ one time
Whols
Whols is the ultimate WooCommerce Wholesale Plugin that simplifies setting wholesale prices for your online store. If you cater to wholesalers and need to offer special pricing, this plugin is the perfect fit for you.
Whols allows you to display unique wholesale prices to your wholesalers, making the shopping experience more tailored and appealing to different types of clients. With the ability to assign different pricing to various types of wholesalers, you can effectively attract and retain a diverse customer base. Registering as a wholesaler is a breeze with Whols, thanks to its set default wholesaler role and registration fields manager. This streamlined registration process ensures your customers can easily access discounted prices, boosting customer satisfaction and loyalty.
But that's not all – Whols also features a registration fields manager, enabling you to customize and manage the registration form fields for wholesalers. With this hassle-free and reliable key feature, you can effortlessly collect essential information from your wholesalers. Experience the convenience and flexibility of Whols for your WooCommerce store, and watch as it enhances your wholesale pricing process, simplifies registrations, and improves overall customer satisfaction.
Highlighted Features:
Registration Fields Manager
Wholesaler Request Management
Default Wholesaler Role
Category-Based Product Pricing
Restriction of Wholesale Store Access
Academy LMS
Creating online courses has never been easier with Academy LMS. With its user-friendly drag & drop options, you can quickly construct free and paid courses in just minutes. Plus, the plugin's WooCommerce integration makes it easy to sell premium content to your audience.
And with Academy LMS's advanced course WooCommerce extension, you can order your lessons to provide the most beneficial eLearning experience for your students. And the best part? This scalable and secure WordPress LMS plugin allows for advanced customization options, making it the perfect choice for anyone looking for an easy way to build and sell courses online.
Highlighted Features:
Multiple Payment Gateways
Reports & Analytics
Earning and Commission Allocation
Advance Customization
Scalable And Secure
Pricing: There are 4 different pricing plans for Academy LMS:
Support Genix
If you're looking for an easy and efficient way to manage customer queries on your WordPress site, Support Genix is the perfect solution. This help desk ticket plugin makes it easy for customers to schedule, manage, and track their support requests. With a user-friendly interface, setting up a support center is a breeze. The best part is this amazing support ticket WordPress plugin is available in a free version. However, with the premium version of this WordPress plugins, you can access unlimited tickets, categories, and quick filters.
This takes your customer support to the next level, allowing you to provide a cost-effective, convenient, and powerful way to manage all your customer queries in one place. It's no wonder Support Genix is so popular with businesses looking for comprehensive yet flexible ticketing solutions for their websites.
Highlighted Features:
Unlimited Tickets
Unlimited Agents
Ticket Categories
Agent roles
Email notifications
Pricing: There are 2 different pricing plans for Support Genix:
Yearly Plan
Persona Plan: $59/ Year
Developer Plan: $99/ Year
Agency Plan: $149/ Year
Lifetime Plan
Pixelavo
Pixelavo is an essential plugin that simplifies the process of connecting your online store with the Facebook pixel. With this powerful tool, you can effortlessly gather crucial information about your store's visitors and leverage it to create personalized Facebook ads. By doing so, you can drive more traffic and boost sales for your online business.
Equipped with advanced tracking capabilities, custom audience creation, and retargeting tools, Pixelavo empowers you to optimize your marketing campaigns effectively. Regardless of your level of expertise, this user-friendly plugin enables you to enhance your Facebook advertising efforts and achieve significant growth for your business.
Some of the remarkable features of Pixelavo include seamless integration with WordPress, event tracking, automatic event matching, real-time event tracking, product feed and more.
Highlighted Features:
Custom Event Tracking
Additional User Information
Conversion API/ Server Side Tracking
Seamless Integration
Additional User Information
HT Easy GA4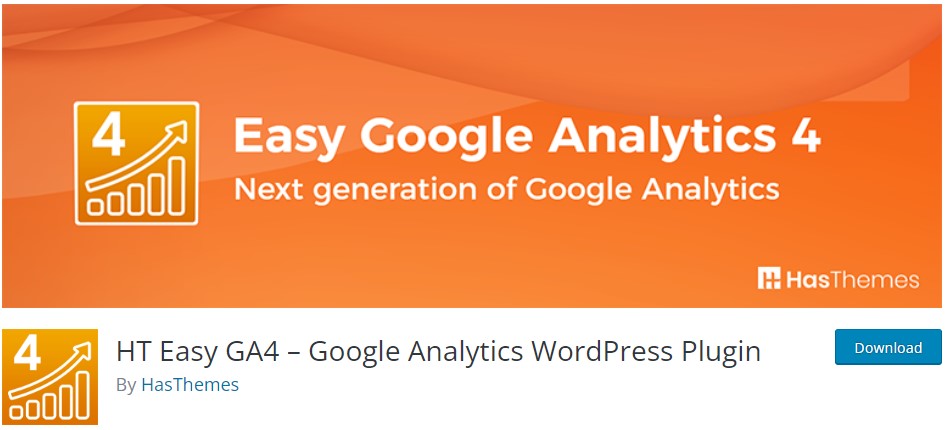 Discover the power of HT Easy GA4, a remarkable Google Analytics 4 WordPress plugin that seamlessly integrates valuable website insights into your WordPress dashboard. Say goodbye to overwhelming data and cluttered reports – with HT Easy GA4, you receive customized and concise statistics that truly matter.
Unleash the potential of your website by making data-driven decisions. HT Easy GA4 equips you with clear and relevant information, allowing you to identify what drives success and pinpoint areas for improvement. With real-time data at your fingertips, you can optimize your website's performance like never before.
Highlighted Features:
Unified view across the web and the app.
Additional reporting tools and an updated user interface.
Further sophisticated user privacy and tracking features.
A huge number of parameters.
Standard Event Tracking
eCommerce Event Tracking
Visual Dashboard
PDF Invoices & Packing Slips for WooCommerce
Streamline your business operations effortlessly with PDF Invoices & Packing Slips for WooCommerce. Say goodbye to the tedious and time-consuming task of generating invoices and packing slips manually. This WooCommerce extension is a game changer, making it so easy to add a PDF invoice to the order confirmation emails received by your customers.
And the best part is that you do not have to settle for the basic invoice template; you can modify it or create online store to reflect your brand identity. Download the invoices and packing slips from the WooCommerce order admin with just a click. And if you need to generate PDF documents in bulk, it's no problem at all! Worry less about paperwork, and focus more on growing your business because with PDF Invoices & Packing Slips for WooCommerce, it's that easy!
Highlighted Features:
Custom formatting
Customizable
Multilingual
Translation ready
WooCommerce Cart Abandonment Recovery
TheWooCommerce Cart Abandonment Recovery plugin makes it easy to recover sales by offering unique checkout links to each shopper, allowing them to pick up right where they left off. Plus, with GDPR compliance and ready-to-use abandoned cart recovery emails templates, you can streamline your recovery process and focus on converting more shoppers into customers.
And if you use a marketing automation tool like Active Campaign or Campaign Monitor, you can easily integrate with this plugin through webhooks. It's never been easier to recover lost sales and keep your business growing with WooCommerce Cart Abandonment Recovery.
Highlighted Features:
Unique Checkout Links
GDPR Compliant
Ready templates for follow up emails
Webhooks
Pricing: There are 3 different pricing plans for Pixelavo:
Google Listings & Ads
Whether you're a digital advertising pro or a beginner just getting started, the Google listings and ads plugin makes it simple to showcase your products to shoppers across Google. With free listings and paid ad options, you can expand your reach and boost your sales in no time.
Plus, with easy-to-use performance tracking straight from your store dashboard, you'll have everything you need to make informed decisions about your marketing strategy. Ready to take your online business to the next level? Give Google Listings & Ads a try today!
Highlighted Features:
Connect your store seamlessly with Google Merchant Center.
Reach online shoppers
Boost store traffic and sales
JustTables – WooCommerce Product Table
As an online store owner, you know the importance of making it easy for your customers to find and purchase your products. That's where JustTables comes in. This amazing WordPress plugin creates a table view of all your WooCommerce products that can be sorted and filtered in any way your customers want.
With 28 pre-built columns, you have the option to enable or disable them as needed. But the real power in JustTables lies in the ability to add custom fields WooCommerce with custom columns or taxonomies. You can even drag and drop to order the columns just the way you want. If you're looking for a simple solution that's sure to increase your sales, JustTables is definitely worth checking out.
Highlighted Features:
Display product in table view.
Order table columns using drag and drop.
Include products by specific taxonomies and terms.
Set the number of products per page.
Enable/disable the search box.
How to Choose the Right WordPress WooCommerce Plugin?
Consider Your Business Needs
Before choosing WordPress plugins, clearly define your business requirements. Identify the specific functionalities or features you need for your store. Whether it's inventory management, payment gateways, shipping options, or product customization, ensure the plugin aligns with your unique needs.
Check Plugin Reviews and Ratings
Take advantage of user reviews and ratings to gauge the performance and reliability of the plugin. Look for feedback from other WooCommerce users who have already used the plugin. Positive reviews and high ratings are indicators of a trustworthy and well-performing plugin.
Test Plugin Compatibility
Ensure the plugin is compatible with your current WordPress version and theme. Run a test installation on a staging site to verify that the WooCommerce WordPress plugin functions smoothly without any conflicts or issues. Compatibility is essential to avoid disruptions to your website's functionality.
Conclusion
In conclusion, WordPress WooCommerce plugins are a fantastic addition to any online store's arsenal. They offer a wide range of functionalities that can help improve the user experience for both customers and WooCommerce store owners alike.
From payment gateways to inventory management, these WordPress plugins provide a plethora of features to help streamline and optimize your e-commerce website. So whether you're just starting out or you're a seasoned veteran, there's a WooCommerce WordPress plugin out there that can help you take your online store to the next level.