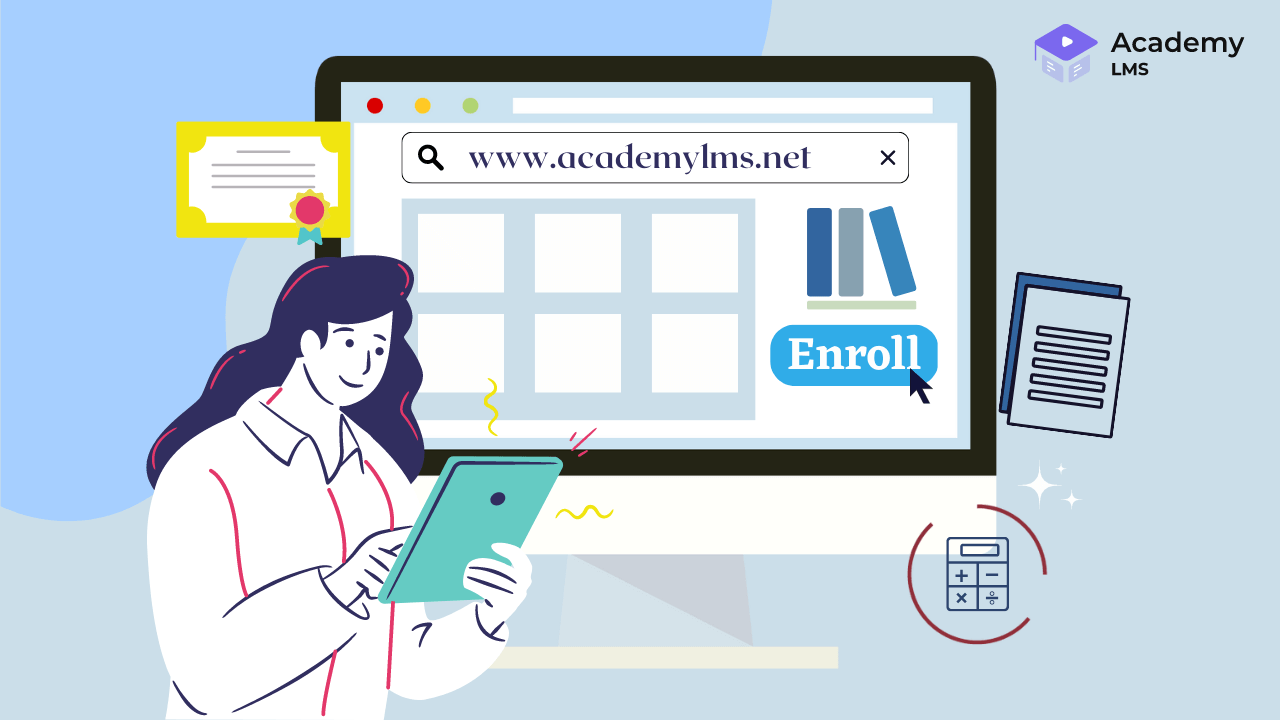 Best Online Course Plugin for WordPress in 2023
Online learning has become increasingly popular, and WordPress is a leading platform for creating and managing online courses. Online education has grown in popularity in the current digital era. People are looking for ways to improve their knowledge and abilities as the world is continuously changing and improving. As one of the most popular website builders, WordPress has gained popularity as a platform for developing online courses.
However, choosing the right LMS plugin can be a daunting task with so many options available. Academy LMS is the best online course plugin for WordPress in 2023, offering a wide range of features that set it apart from other LMS plugins.
In this article, we will discuss why Academy LMS is the top choice for online course creators, focusing on its SEO friendliness, lightning-fast performance, certificate builder, Elementor addons, and Academy starter templates.
Why Academy LMS is the Best Online Course Plugin for WordPress in 2023
Because it provides a powerful and user-friendly platform for creating, managing, and selling online courses, Academy LMS is one of the best online course plugins for WordPress in 2023. With its advanced features, such as customizable course layouts, quiz and assignment creation tools, progress tracking, and student messaging, Academy LMS provides everything you need to create a successful e-learning business.
Moreover, its robust integrations with payment gateways and marketing tools make it easy to monetize your courses and reach a wider audience. Whether you're a beginner or an experienced course creator, Academy LMS is the ideal solution for building a profitable online learning business on WordPress.
See more about why Academy LMS is one of the best online course plugin for WordPress:
SEO-Friendly
Academy LMS is SEO-friendly since it uses clear code that has been optimized for search engines. This function can boost the visibility of your courses in search engine results and draw more visitors to your website. Also, you can easily optimize your content for search engines because it supports a variety of SEO plugins.
Lightning-Fast
Academy LMS offers lightning-fast performance thanks to its advanced caching system and lightweight design. Your courses will load quickly and efficiently, improving the user experience for your learners. Additionally, Academy LMS can handle high traffic without slowing down your website.
Certificate Builder
Academy LMS's certificate builder is a valuable addon that adds a sense of accomplishment for your learners and can improve engagement and completion rates. With the certificate builder, you can create professional-looking certificates for your learners in just a few clicks. Academy LMS offers a variety of pre-designed certificate templates that you can customize with your branding and course information.
You can add your logo, course name, learner name, completion date, and other details to make your certificate unique and personalized. This feature is especially helpful for course creators who offer certification programs or courses that require proof of completion. By providing a certificate of completion, you can motivate your learners to complete the course and give them a sense of accomplishment.
Moreover, learners are more likely to share their certificates on social media, which can help you promote your courses to a wider audience. Overall, Academy LMS's certificate builder is a valuable tool that can enhance the learning experience for your students and improve the overall success of your online course business.
Elementor Addons
Many Elementor add-ons are available through the Academy LMS, giving you countless options for personalizing your course pages and layouts. With the help of these extensions, you can quickly and easily construct visually stunning and intensely interactive course pages using the Elementor page builder. There are many different modules available, including course grids, lists, searches, carousels, categories, and more.
Also, you can alter the fonts, colors, and layouts of your course pages to better reflect your identity. Moreover, Academy LMS Elementor plugins let you design unique landing pages for your courses, which can improve sales and conversions. A strong platform for building interactive and engaging online courses on WordPress is offered by Academy LMS with Elementor addons, regardless of your level of experience as a course builder.
Academy Starter Templates
The Academy starter templates from Academy LMS provide a quick and easy method to build a website for your online courses that looks polished. With the help of these templates, you can create pre-designed pages and layouts that are tailored to your branding and course material. Without any prior design experience or knowledge, you can easily construct a unified and eye-catching website using a variety of themes for home pages, course pages, pricing pages, and more.
For new course makers who wish to launch their courses fast and effectively without devoting a lot of effort to design and development, this option is extremely useful. Your website will look fantastic on any device thanks to Academy LMS's Academy starting templates, which are also responsive and designed for mobile browsing. Overall, the Academy starter template feature is a useful tool that saves time and effort while ensuring that your website presents itself to potential students in a professional and interesting manner.
User-Friendly Interface
The user-friendly interface offered by Academy LMS makes it simple to develop and administer courses. The drag-and-drop course builder makes it simple and quick to add and arrange information, and the customization choices let you give your course a unique appearance and feel.
Easy to Use and Set Up
The Academy LMS is really simple to use and set up. You may quickly design and administer courses with its user-friendly interface without any technological expertise. Also, you can alter the look and feel of your course to better reflect your corporate identity and give your students a seamless experience.
Advanced Analytics
Academy LMS delivers cutting-edge statistics that provide light on the performance and conduct of your students. You can use this information to tailor your courses to your students' needs and enhance their learning outcomes. Additionally, tracking engagement and completion rates makes it simple to spot and resolve any problems.
Pricing
Another point that makes Academy LMS the best online course plugin for WordPress in 2023 is its affordability. Despite offering a wide range of advanced features, Academy LMS is reasonably priced, making it accessible to both small and large-scale course creators.
Unlike other online course platforms that charge a percentage of your revenue or require monthly subscriptions, Academy LMS offers a one-time payment model with no hidden fees or recurring charges. This makes it a cost-effective option for course creators who want to keep their expenses low while still providing high-quality online courses to their students.
Examine Academy LMS free and See Academy LMS PRO Pricing.
Academy LMS is the ultimate online course plugin for WordPress in 2023, delivering a variety of features that set it apart from other LMS plugins. It is a popular choice for online course producers who wish to increase their website's visibility and speed because of its SEO-friendliness and lightning-fast performance. It is a popular choice because of its user-friendly interface, mobile friendliness, and comprehensive analytics. Academy LMS is the solution if you're seeking an online course plugin that provides all these capabilities and more.
We hope you have enjoyed this blog post about the online course plugin for WordPress. If you liked this online course plugin for WordPress, then please join the Academy LMS Facebook community and follow us on Twitter for new updates about Academy LMS.
FAQs: Frequently Asked Questions
How much does Academy LMS cost?
To meet the demands of various customers, Academy LMS provides a range of pricing options. There are monthly, yearly, and lifetime subscription options available. Comparing Academy LMS to other LMS plugins, it is still a reasonable choice. 
Is Academy LMS easy to use for beginners?
Indeed, even for beginners, Academy LMS is highly user-friendly and simple to use. Anyone can set up and run an online course platform because of its user-friendly interface and thorough documentation.
Can I customize the design of my course on Academy LMS?
Yes, Academy LMS offers a variety of customization options, including the ability to customize the design of your course to match your brand identity. You can also add your own logo, background images, and more to create a unique and engaging learning experience for your learners.