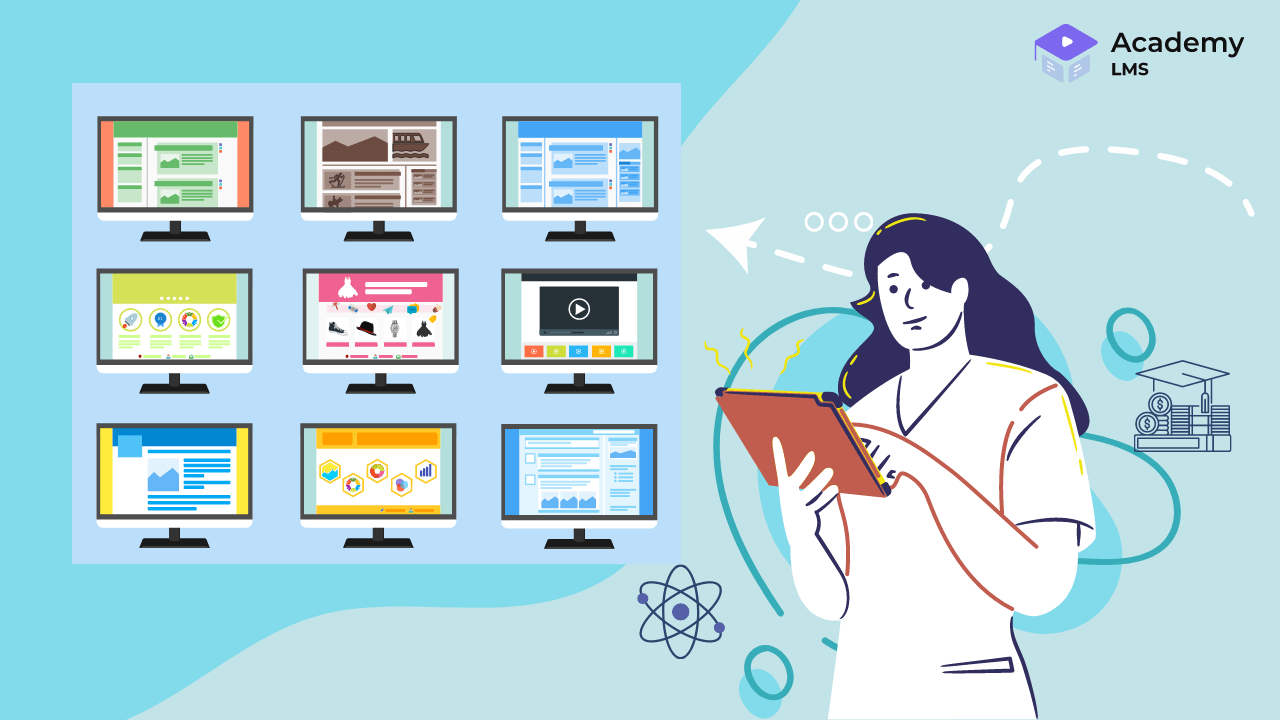 Best LMS Plugin for WordPress Free in 2023
Are you looking for a free Learning Management System (LMS) plugin for your WordPress website? With so many options available, choosing the best one can be a daunting task. In this article, we'll discuss the best LMS plugins for WordPress that will be free in 2023.
WordPress is one of the most popular website-building platforms in the world, with over 43% of all websites being built on it. One of the reasons for its popularity is the vast selection of plugins available, including LMS (learning management system) plugins.
If you're looking for the best LMS plugin for WordPress free in 2023, you're in luck. In this article, we will explore the top 5 options available and help you choose the one that is best for you.
Before we dive in, let's briefly discuss what an LMS is and why you might want to use one.
What is an LMS?
An LMS is a software application that enables the creation, delivery, and management of e-learning courses. It allows instructors to create courses, manage students, track their progress, and assess their performance. An LMS is an essential tool for online educators, trainers, and organizations that offer training or educational content online.
Why use an LMS?
Using an LMS has many benefits, including:
Flexibility: Students can access course content from anywhere and at any time.
Personalization: Courses can be tailored to each student's needs and preferences.
Tracking: Instructors can track students' progress and identify areas where they may need additional support.
Cost-effective: An LMS eliminates the need for traditional classroom space, materials, and instructor time.
Now that we understand the benefits of using an LMS, let's dive into the best LMS plugins for WordPress that will be free in 2023.
Best LMS Plugin for WordPress Free in 2023: Top 5 Options
Academy LMS
LearnPress
MasterStudy LMS
Masteriyo LMS
Tutor LMS
Academy LMS
A complete, feature-rich, and potent WordPress LMS plugin called Academy LMS makes it simple to create and market online courses. All of the capabilities in this learning management system are necessary for a fully effective online course market.
The best free WordPress LMS plugin may be Academy LMS since it allows you to create challenging and amusing quizzes, engaging lectures, effective reports, and metrics. You can administer, supervise, and monetize your education, online school, and online courses without writing a single word of code.
Academy LMS is a completely free WordPress LMS plugin. With the help of the high-end, expensive add-ons that are provided, you may utilize it to extend the capability of the primary plugin. This WordPress LMS plugin can be upgraded to provide certificates, email alerts, shopping carts, and many other features.
The Academy LMS plugin allows you to rapidly and easily upgrade educational organizations and websites without the need for technical knowledge. You can always create and provide courses with your own unique criteria using the free edition. Nevertheless, if you use this plugin in conjunction with WooCommerce, you can earn money by selling your paid courses.
LearnPress
If you are familiar with Moodle, you may know LearnPress as WordPress Moodle or Moodle for WordPress. It is a full-featured WordPress LMS plugin. It is one of the best WordPress LMS plugins and makes creating and selling online courses a breeze.
Each course's curriculum can have lessons and tests that are managed through an easy-to-use user interface. With this WordPress LMS plugin, you can quickly and easily construct websites for online learning, schools, and courses without any prior coding knowledge. Use a calculator plugin to provide simple calculations for kids.
Although LearnPress will always be free, it comes with premium, high-quality WordPress plugins that can help you make money from your LMS built on WordPress. Try them out and see how they perform. The LearnPress WordPress Online Course plugin is compact but surprisingly powerful, and it includes a ton of add-ons to expand the capability of its main features.
MasterStudy LMS
Online education is a rapidly growing component of the education industry. Online courses are increasingly well-liked as a convenient and affordable way for people to advance in life or in their many careers.
If you want to sell your expertise in this way, you'll need a solid technique to get in touch with potential customers. An excellent way to interact with these students is through a website. The WordPress LMS plugin fills in this gap because the bulk of conventional websites lack the components necessary to support online learning.
A powerful WordPress plugin for online education, courses, and learning management systems is called MasterStudy LMS. It works with WordPress 4.6 and newer.
Masteriyo LMS
A robust and user-friendly WordPress solution for developing and marketing online courses is Masteriyo LMS. You can simply design interesting courses that provide your students a great learning experience using a quick and simple course builder that doesn't need any code. Masteriyo provides a unique and seamless course creation experience that is powered by React JS.
Moreover, Masteriyo offers a distinct and stunning user experience for managing memberships, payments, and more. As comparison to other LMS solutions that use the core WordPress post system, it is a tremendously easier alternative since you won't have to bother about group lessons, courses, quizzes, and waiting a long time to save changes. Also, selling your courses is simple thanks to integrated eCommerce and payment methods.
With Masteriyo, you can build brilliant learning pages for students with easy course navigation, distraction-free learning mode, course progress bars, and dedicated questions & answers sections. It's a revolutionary learning management system that's built with passionate instructors and eager students in mind.
Whether you're teaching anything or don't have any coding skills, you can easily build an online teaching website with Masteriyo and help your students succeed.
Tutor LMS
A free WordPress plugin called Tutor LMS is a robust and user-friendly learning management system. Offering memberships and subscriptions, creating and selling courses, and many other features are all possible on this feature-rich platform.
The straightforward and user-friendly interface of Tutor LMS is one of its best qualities. You can easily develop courses, provide multimedia content, and manage your students even if you are not tech-savvy.
A wide variety of multimedia content, such as audio files, movies, and interactive quizzes, is supported by the Tutor LMS. This makes it possible for you to design interesting and interactive lessons that will keep your pupils engaged and interested.
The best LMS plugin for WordPress free 2023 is Academy LMS. It is simple to use, quite adaptable and works with widely used WordPress plugins and themes. It is a terrific option for both new and seasoned users because it provides good support and documentation.
We strongly urge you to give Academy LMS a try if you wish to advance your online courses and training initiatives. It is the ideal LMS plugin for WordPress in 2023 due to its robust features and user-friendly UI.
We hope you have liked this blog post, please join the Academy LMS Facebook community and follow us on Twitter for our all latest updates.
FAQs: Frequently Asked Questions
Can I use a free LMS plugin for WordPress to create a professional-looking course?
Sure, you can make a course that looks professional utilizing a free LMS plugin for WordPress. Free plugins like Academy LMS and LearnPress LMS offer a variety of tools that can help you construct a course that looks professional, whilst paid plugins may offer more sophisticated functionality and customization choices.
Is a free LMS enough for an eLearning site?
If you're using Academy LMS, it's plenty. You can choose a Premium version if your requirements are high.
What are the main features of a typical LMS?
Using a typical LMS, users can create and manage courses, keep track of students' progress, and offer resources for teachers and students. A gradebook, discussion boards, and tests or quizzes are other features that an LMS frequently provides.