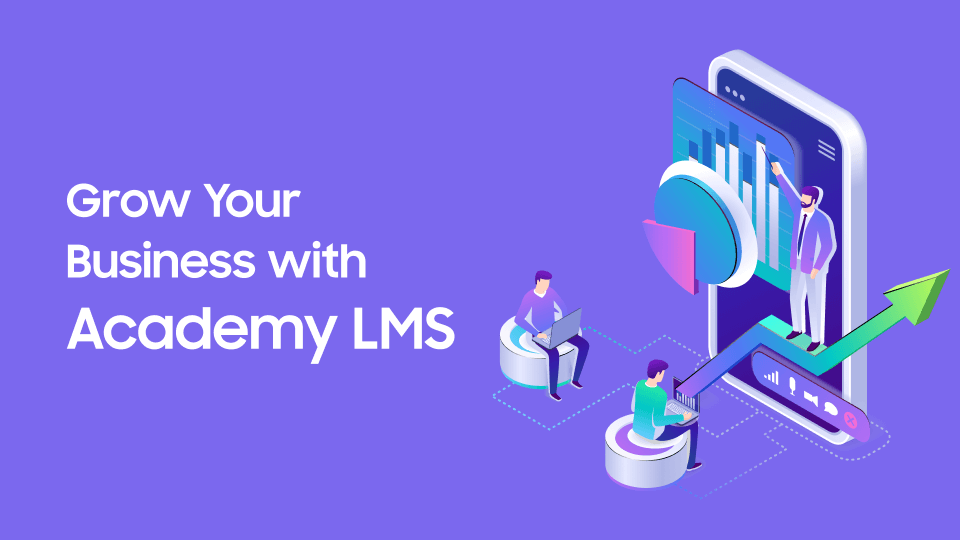 4 Reasons Why Implement An LMS for a Company?
Companies that are using an LMS have seen increases in productivity, employee engagement, and retention. Learn why implement an LMS for a company's growth.
If you do not learn from your past, you will never improve. Your company may benefit from avoiding making the same mistakes it has made in the past.
If you are confused about how an LMS can benefit your business, then you should read this blog.
1. How Can an LMS Help You Avoid Repeating the Mistakes of the Past?
If you're a business owner trying to grow your business and reading this, you should know that there's a lot of history you need to know about. And by "history," I'm talking about past businesses and their mistakes.
The past is filled with mistakes, and a lot of businesses failed because they didn't learn from the past. If you want to succeed, you need to study the past and learn what worked and what didn't.
Learning Management Systems (LMS), also known as eLearning Management Systems, are online applications designed to help a business train their employees. An LMS is often used to train employees on new systems, processes, and procedures.
But, LMS can also be used to help train and educate people who want to do something greater with their life. If you own a company and want to expand it, you must ensure that your employees are properly trained.
You might think that you're already training your employees, but I wouldn't be so sure. The fact is that an LMS may assist you in avoiding making the same blunders that others have made in the past.
Building out a company LMS is essential if you're looking to scale an online business and hiring remote employees from around the world.With an eLearning platform, you can quickly train staff to deliver work exact the way you need them to, increasing productivity and effectiveness while reducing mistakes," says Donald Chan, founder of remote working blog WFH Wins.
2. Why Do You Need to Implement an LMS in Your Business?
Learning management systems are great tools for companies to manage the training requirements of their employees. The primary benefit of LMS is that it is available as an online, web-based solution. This means the business owners can access the program from anywhere with an internet connection.
It brings all training sessions under one platform and also allows easier tracking and reporting of training activities. The LMS will allow you to track information on what, who, and how much you are spending on training by separating the type of training into different categories.
This will allow you to make the most of your training budget by ensuring that you are tracking each employee and getting a return on your investment.
3. Why Does an LMS Give You the Best Return on Investment?
In today's world, it's important to keep up with the latest and most innovative technologies and tools. Learning management systems (LMS) are a great addition to your e-learning arsenal as they offer you a host of advantages. Here are the three reasons you should invest in an LMS:
1. It's not just for e-learning. An LMS is a valuable tool because it offers you a way to keep track of information and monitor your employees' progress. You can even use it to develop and manage training programs.
2. It improves productivity. Most LMS allows you to easily keep track of your employee's performance and make sure you're maximizing your work. This helps you to increase your productivity and results.
3. It saves you money. With An LMS is such a powerful tool since it can save your company money. This is especially true if your company's training budget is tight. An LMS can help you save money because it's a great tool for developing learning content and managing training programs.
4. How Can an LMS Help Your Business Thrive and Grow?
Learning management systems (LMS) are online learning platforms that employees can access whenever they want to learn the skills they want. Yes, the LMS can help your business thrive and grow if you choose the right one and put in enough effort to adopt it.
It reduces learning time and boosts your employee's performance. The Learning Management System empowers you to track the progress and monitor the employee's compliance. It also gives you a platform to train, facilitate and measure the performance of your employees.
These systems also help your employees develop a stronger sense of identity, which will increase their loyalty to your business. Most importantly, it helps your employees be creative, motivated, and efficient.
What is Academy LMS?
WordPress is a great content management system (CMS) with many useful plugins. But, what if you want to create a learning website or an e-learning website? WordPress alone might not be the best solution.
Academy LMS is a learning management system plugin for WordPress. With the Academy LMS plugin for WordPress, you can easily create a learning website or e-learning website for your business. 
How Does Academy LMS Help You Grow Your Business?
Academy LMS is a basic, uncomplicated, and effective WordPress plugin that is easy to use. It offers a simple and easy layout as well as a variety of strong features to assist you in creating a learning website for your company.
The Academy LMS will help your business grow. One of the main reasons for this is that Academy LMS is an affordable solution for any company. If you decide to use Academy LMS, you will have an opportunity to reduce your costs, which is the most important thing for any business.
Academy LMS is the learning management system you need to streamline your training process, and it helps you turn your training into revenue.
Academy LMS provides a fantastic online learning environment for those who want to train their employees.
Companies can no longer afford to overlook the importance of quality training, Academy LMS can help you to organize your training and keep it current.
Here is a complete guide on how to install Academy LMS.
Here at Learning Guardian, we hope you enjoyed this article. We believe you've realized that a Learning Management System is an excellent software tool for helping your company flourish. about the services or would like more information, please reach out to us on our Facebook community.
FAQ
1. What are the benefits of LMS to a business?
An LMS helps an organization train its employees by providing them with relevant information and content. It also helps to keep the employees in sync and up to date with the company's organizational structure and procedures. Moreover, it helps to create a virtual classroom that is accessible to employees at all times. Ultimately, it helps to reduce the overall cost of the training program and provides a better technique to train the employees.
2. What is the main function of the LMS?
Learning management systems are used in e-learning or online training programs. It is basically used to organize and manage lessons and content. The primary function of a learning management system is to facilitate a course delivery process. It is used to save the course materials and track their usage and progress. A typical learning management system is used for scheduling, tracking, and reporting. It helps users to keep track of the tasks in a course. It also helps in the publication of the content and makes it accessible to the users. This system is also used for creating a learning platform where everyone can collaborate.
3. Is Google Classroom an LMS? No, It is not similar to a learning management system. "LMS" stands for Learning Management System. It is software that helps educational institutions deliver content to students in a more structured manner. Google Classroom has been created to help teachers deliver assignments in an organized way. The software's features were created with the instructor's requirements in mind, rather than the students'. Moreover, it was created for the sole purpose of managing classroom assignments.